Traveling the seas and oceans onboard Lagoon 450 is a pleasure. Nimbly maneuvers in ports, interesting coral reefs and bays.
Stable boat for sailing newcomers is a pleasure on our journeys, even if you suffer from seasickness.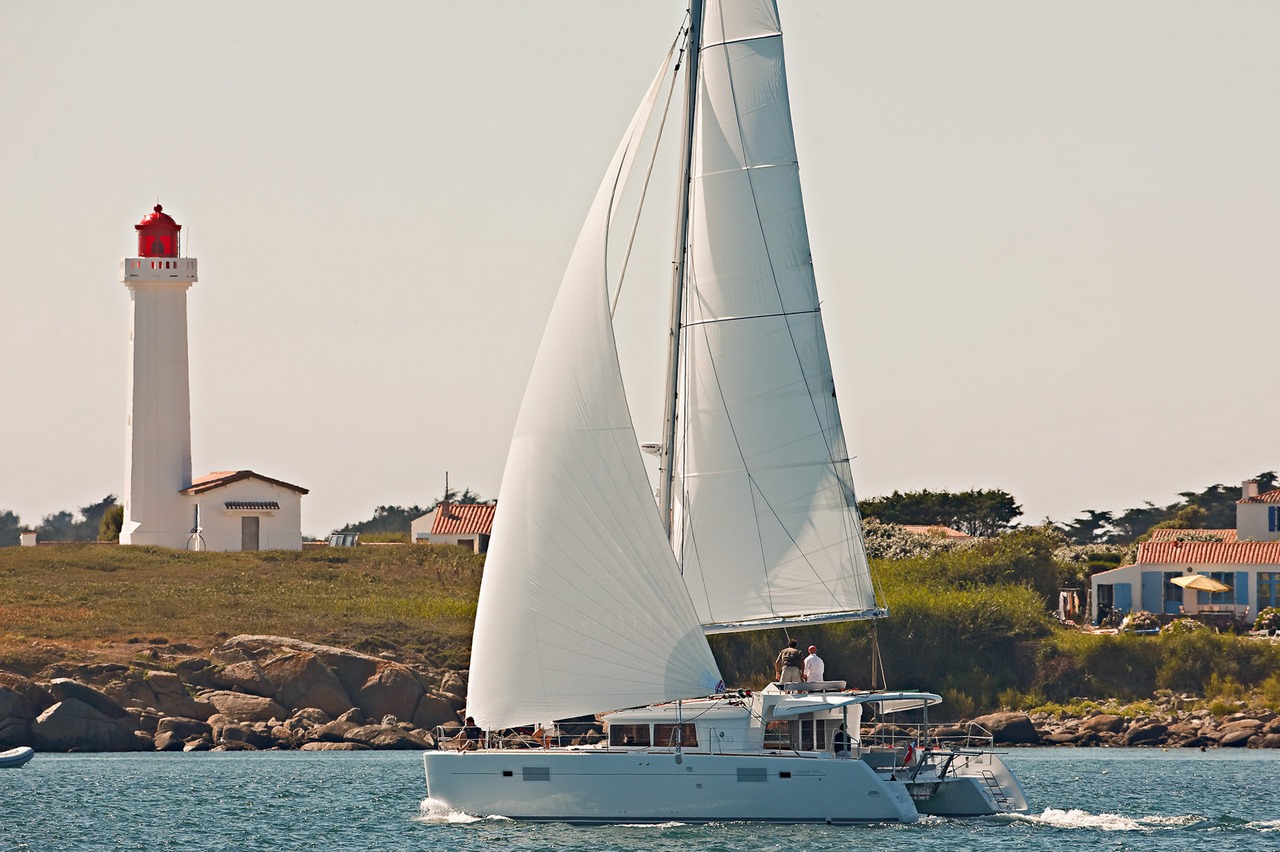 Full comfort
Four two-bed cabins with air conditioning and private bathrooms, a separate cabin for the skipper. Gas stove, refrigerator, oven and all the kitchen accessories. Living room with folding table, chairs, ample, comfortable sofa and output on the upper deck. TV, DVD and music equipment available for guests.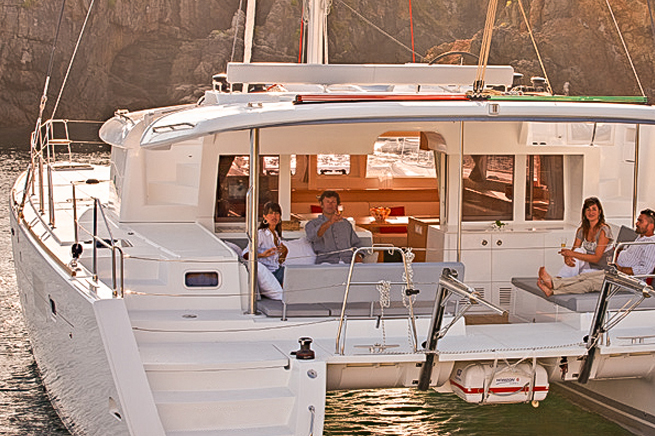 Attractions on the sea
At the stern of the yacht are two platforms with stairs to the water and two showers with hot and cold fresh water. There will also state holders for fishing rods. The perfect place for guests to freely explore the coral reefs and catch a few ocean fish.
Superb equipment
On the upper deck there is a position of navigation and all equipment to handle the boat. Additional navigation devices are also located in the living room. The catamaran deck is lined with high-quality teak wood.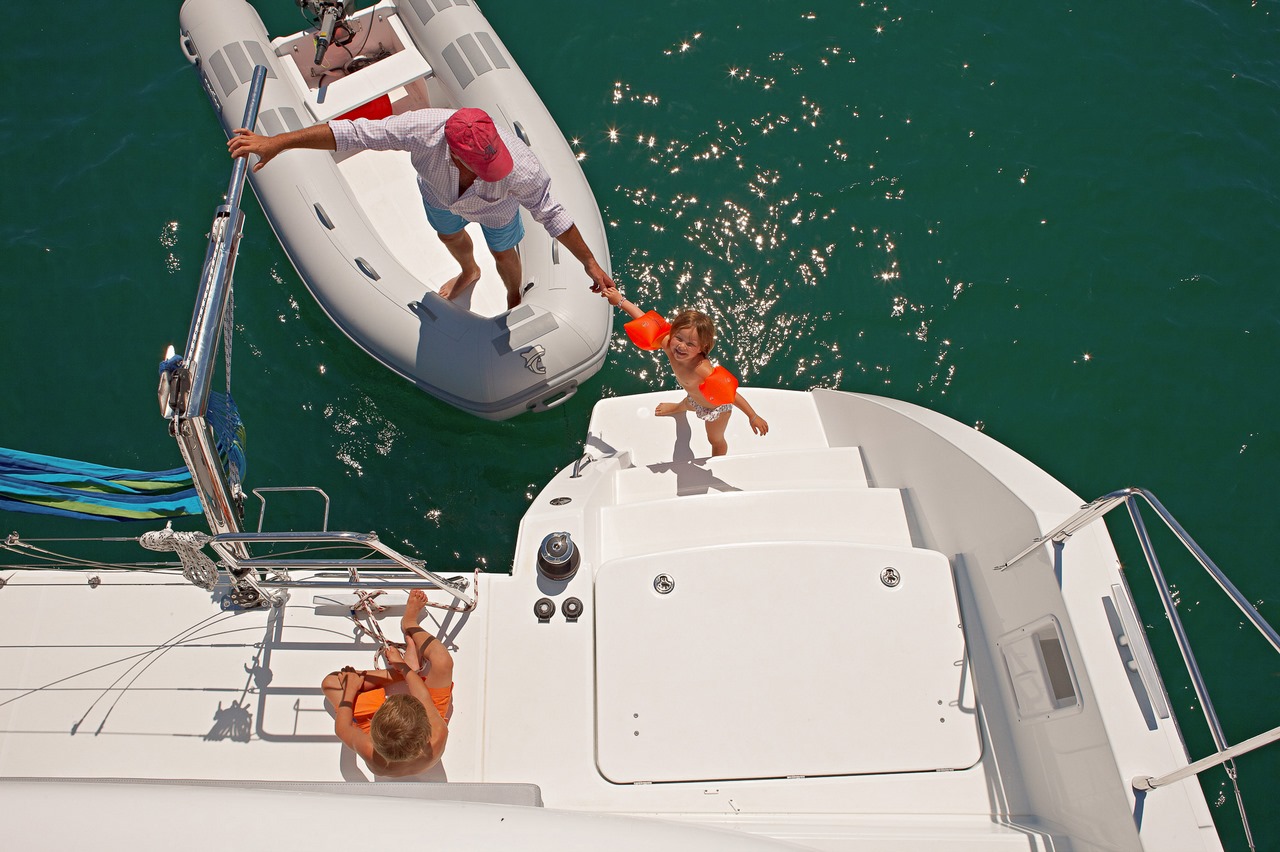 Independence
Lagoon 450 is equipped with its own power generator, dingy with an engine, a satellite phone, high-quality navigation systems Raymarine, radar, desalation machine, washing machine, dishwasher and many, many others that make the unit self-sufficient.
| | |
| --- | --- |
| Unit name | Blue Waves |
| Model | Lagoon 450 S/Y |
| Length | 13,96 m |
| Width | 7,84 m |
| Immersion depth | 1,305 m |
| Height above water line | 23,05 m |
| Water tank | 2 x 175 L |
| Fuel tank | 2 x 500 L |
| Engine | 2 x 40 KM |
GPS ploter, auto pilot
power generator
outboard 20KM
Dinghy 340
desolation machine
air condition
four two-person cabins
wash machine
dishwasher
two refrigerators
gas stove
oven
microwave
radio, tv